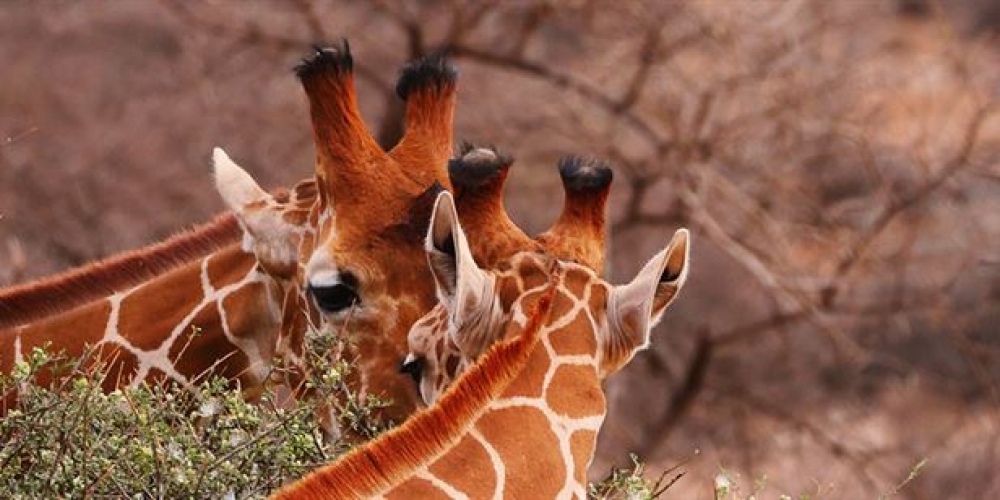 Can I stay in touch with my people at home whilst on trip?
Provided you have a compatible cell phone, you can always purchase an inexpensive SIM card widely available throughout the country. Uganda's international dialing code is +256.
Is Uganda a safe Country?
Generally, Uganda is considered a stable and safe country with low crime rates. However, travelers should avoid getting closer to the boarders say DR Congo and Southern Sudan due to the clashes that happened before.
What is the best time to visit Uganda?
The country can be visited at any time of the year although excursions like mountaineering and gorilla tracking can be challenging in the rainy seasons. Also, valley parks for example Kidepo and Semiliki let alone roads to Kitgum, Kagadi etc can be impassable during the rainy season.
How big are the travel groups?
Each vehicle can take a maximum of 7 people but for comfort, the preferred number is 6 people per vehicle. Also, we can always schedule another car for numbers 8 and above.
As a single client, can I go on a trip alone?
Yes, it is absolutely possible for a single client to travel alone for as long as it is your wish and that you can meet the trip costs. However, single clients can also join any of our available groups such that the trips costs are shared among members of the group thereby making the trip not only much more affordable but better still, interactive!
What type of vehicles do you offer for travel?
All our tours are planned using 4WD open roof Toyota Hiaces in very good and working condition. However, we can always arrange for 4WD open roof Land Cruisers at a little additional cost, if it is your wish.
How do I pay for my trip?
To confirm your trip, you need to make a bank transfer through our bank account or pay by credit card.
How is it on the road to Uganda?
Most roads in Uganda are single carriageway. Travelers may encounter road conditions that greatly differ from those in their home countries like roads having pot-holes, murrum or feeder roads e.t.c. The fact that the country is colonized by the British, driving is on the left hand side of the road. The roads are normally busy with heavily loaded big trucks, speeding big buses, minibuses (locally known as matatus), motorbike taxis (locally known as boda-bodas), pedestrians, bicycles and livestock (cows, goats, sheep). In case of an accident whilst on the road, the driver may drive to the nearest police station due to fear of mob anger.
What are the requirements for Gorilla tracking?
A gorilla tracking permit from the Uganda Wildlife Authority with an official stamp – You need to be in good shape physically and mentally – A copy of your passport – Lots of drinking water – A small bag to carry your picnic lunch – Good, comfortable and proper hiking shoes – Rain gear / poncho – Long-sleeved shirts and long trousers – Sun screen and a hat – Hand gloves – Gorilla tracking can sometimes become hectic so it is advisable to hire a porter or two to take care of your stuff / back pack.
Is tipping a must?
The issue around tipping is kind of complex. As a custom, there is no set or standard amount that one should give as a tip at the respective destinations of visit although it is usually expected as a sign of appreciation of good service in lodges, bars & restaurants and permanent tented camps. Also, safari guides depend on tipping for a large part of their income, so be sure to bring extra cash for tipping your guide at the end of your safari.
What do I need to pack?
Uganda being on the equator, you need a sunscreen – Flash light with extra spare or rechargeable batteries – Mosquito / insect repellent – Rain gear – Water proof bag for your equipment if it rains – Binoculars – A good camera – Day pack – Electric plug adapters for 240 volts AC 50 Hz square pin plug, the same as the UK and Ireland. – Good hiking / walking boots / shoes. – Light shoes like sandals – Lighter clothes for warm weather especially in savanna areas and warm clothing for especially during the evening and cold areas like Kabale, Bunyonyi and Kisoro. – Sun hat / cap – Avoid very short shirts or shorts
Are there further health concerns?
Travelers should carry their own drugs and preventive medicines. Anti-malarial tablets are highly recommended throughout the Country. Chloroquine does NOT protect against malaria in Uganda. It is also recommended that you bring medicine for diarrhea and also carry sun block and sun glasses for protection from harmful sun rays and anti bacterial hand wash / wipes. Please purchase travel insurance before you begin your trip, including medical evacuation in case of an emergency. Avoid swimming in Uganda's lakes as they carry a high risk of bilharzia.
Do I need any vaccinations for my visit?
A yellow fever vaccine is required and please bring your certificate with you. Also recommended are Polio, Tetanus, Hepatitis A & B, Meningitis, Typhoid vaccines. A rabies vaccination is paramount for anyone who expects to be in close contact with animals or in very remote area. Please note that some of these vaccinations take a course of injections yet others take several days to take effect. It is advisable to visit your doctor as soon as possible prior to travel.
What is the Language used in Uganda?
British English is the official language spoken and taught in schools in Uganda. English is widely spoken in cities and those working in the tourism industry. Swahili is also spoken by many as a second language. Also, there are other multiple local languages spoken in the country with Luganda being the most common.
Do I need a visa to get into Uganda?
The visa can be obtained in two ways:- by applying for one at the Ugandan Embassy in your home country prior to departure OR by purchasing a 90-day tourist visa upon arrival at Entebbe International Airport at $50. As visa regulations keep changing, please double check with the Ugandan Embassy in your country prior to departure.
Will I have access to Electricity all the time?
Few areas outside towns and cities have electricity. Up country lodges normally operate on solar power or generators so there is only power at certain times of the day, or that plug sockets are limited. Uganda uses 240 volts AC 50 Hz square pin plug, the same as the UK and Ireland. You may also need a surge protector for items like laptops.
How much money do I need to bring on the tour?
Normally for meals, an estimate of $20 pp per day can do. However, you also need some extra cash on you to cater for items of personal nature like souvenirs to take back home, wines, a little shopping e.t.c if you so wish. The amount to be set aside for such items entirely depends on your budget.
Are credit or Debit cards accepted?
Visa is more widely accepted especially in hotels and big shopping stores around the city, followed by MasterCard. Other credit cards are unlikely to work. Alert your bank before using your card abroad to avoid it from being blocked. ATM machines are common in major towns although it is advisable to withdraw or exchange foreign currencies whist in Entebbe or in Kampala where banking services are very reliable and efficient.
What is the preferred currency in Uganda?
The preferred currency in Uganda is the Uganda Shilling and please note that the country is a cash based society and that the Uganda Shilling cannot be purchased outside the country. However, foreign currencies like the US Dollar, GB Pound and the Euro are also accepted especially by most hotels, safari companies, airlines to mention but a few. The US Dollar is the most preferred foreign currency but please note that Dollar bills should be above 2003 series and with no tears / damages in any way. To keep your money safe, please wear a money belt.
What is Uganda's climate like?
Uganda has a tropical type of climate whereby it is generally rainy during the year. The country experiences two dry seasons that is from December – February and from mid June – mid August. Rainy seasons (long and short rains) are from March – May and September – November and the amount of rainfall usually received is from 100 mm – 200 mm. Uganda is a landlocked country, crossed by the Equator and has both large and small lakes such as Lake Victoria, Lake Kyoga, Lake Edward, Lake George, Lake Albert, among others. Average temperature range from 16oC in the southwestern highlands to 25°C in the northwest. Temperatures in the northeast exceed 30°C.
How can I tell that I am expected upon arrival?
After you have cleared with all the customs and immigration formalities and also claimed your baggage, please proceed to the exit. As soon as you get through the exit, a representative or your tour and driver guide will be waiting for you and holding a sign bearing your names and the name of the company.