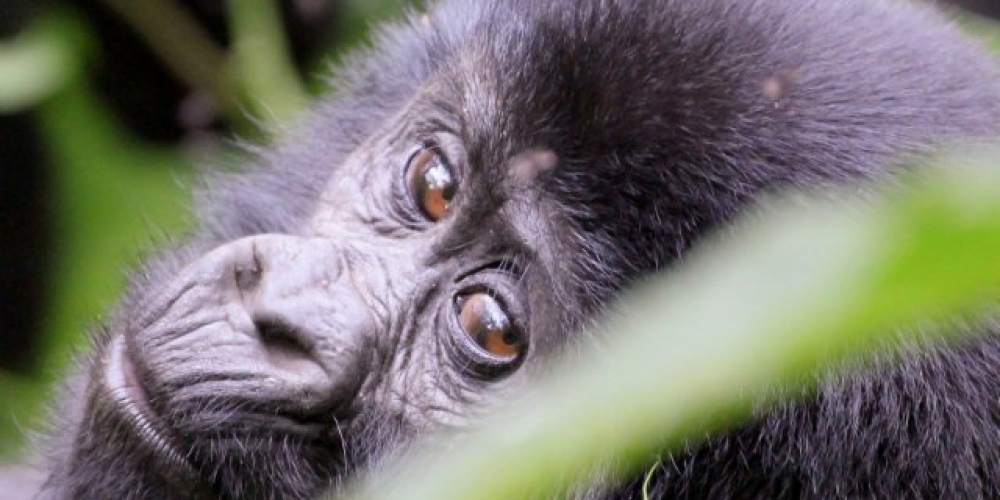 Uganda isn't really thought of as a sensational wildlife destination in the way Kenya and Tanzania are, but the country abounds with savannah and forest parks that know how to impress without trying so hard. In total, they are 10, all of which offer phenomenal diversity in wildlife, landscapes, and experiences. You could track over 40% of the world's surviving mountain gorillas at Bwindi Impenetrable National Park; watch big numbers of climbing trees in Queen Elizabeth National Park; wake up the soothing calls of 1067 recorded bird species as you pursue a boat cruise on River Nile. If you love pristine eco-tourism destinations that are not crowded, Uganda is worth a top spot on your bucket list.
Whilst most African countries experience scorching temperatures from dawn to dusk, Uganda has one of the only three places in the continent that experience permanent snow all year, Mountain Rwenzori. It also prides its self in being the source of the Nile-the world's longest river-6,853 km (4,258 mi). If you love immersing yourself in intoxicating cultures, this tropical country is a dream come true destination. It is named after Buganda, its most authoritative Kingdom. It has over 50 main tribes that live in harmony with each other despite having different ways of life and cultures.
Uganda is located in East Africa between latitudes 40N-20S and longitudes 290W-350E. Its 41Million residents are ranked among three happiest citizens in Africa. They know how to treat visitors to memorable holidays. The country measures 241,038 km2. Countries located along the Equator are known to have the best weather. Uganda is not exceptional. Its average daily temperature is 23 degrees Celsius (73.4 degrees Fahrenheit) throughout the year. While the lowest point of the country is Lake Albert at 620 meters (2,030 ft.), the highest Mountain Rwenzori at 5109meters (16,768 ft.) above sea level. Thanks to its all year friendly weather, Uganda can be visited anytime of the year. However if you want special sightings of wildlife, the dry seasons are more recommendable. During this time, the parks are less bushy. This makes it easy to see wildlife. While Northern Uganda experiences rainy seasons from March to November, and the dry season from December to late February. The rest of the country undergoes dry seasons from December to February, and June to July. The remaining months are the wet season.
If you are a citizen of an African country, there is a great chance you don't need a visa to visit Uganda (you can crosscheck online). However if you are from overseas, it is mandatory to get at least a tourist Visa. The better part of the story is that they are easy to acquire. You can obtain them in advance through the Uganda Embassy or high commission in your country. Alternatively, you can apply for it online. If these two options fail, you can acquire it upon arrival at the airport. However, endeavor to first check if your preferred airline allows traveling without visas. If you intend to tour other East African countries like Kenya and Rwanda, opting for the East African Visa is cost effective. It costs $100 and operates in the same way as Schengen visa. Please note that entry requirements can change. For updates, visit a nearby local Uganda Embassy or High Commission. It is mandatory to have a valid yellow fever certificate when traveling to Uganda. It is one of the requirements for the visa application.