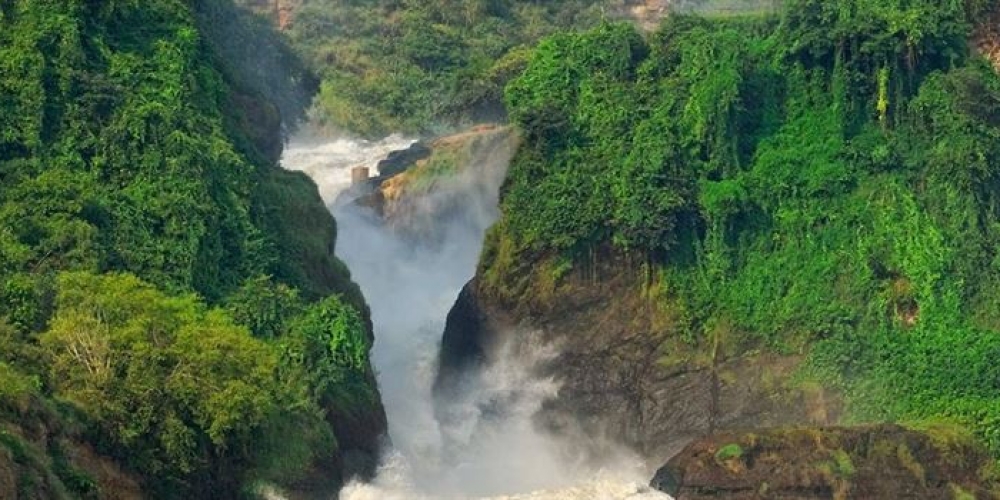 Overview
This 3 Days Murchison Falls Adventure Safari takes you to Murchison Falls National Park, a park renown for its scenic beauty and the spectacular falls from which the park gets its name. Murchison Falls National Park has abundant flora and fauna to delight the visitor. From rolling savannah and tall grasslands to thick bush and woodlands, the diversity of this park never ceases to amaze visitors and residents alike. No visit to Murchison Falls National Park would be complete without a visit to the magnificent falls. They can be viewed from the top where the Nile River narrows from 50 meters to crash through a 7 meter gorge, falling 45 meters to the rocks below. The three-hour cruise to the base of the falls is unforgettable. One can experience the majesty of the Nile while on board, viewing abundant wildlife along the river banks.
While on the game drives, Cape buffalo, Rothschild's giraffe, Uganda Kob, hartebeest and waterbuck are commonly seen. You may also spot oribi, bushbuck, Bohor reedbuck, shy sitatunga, bush duiker, warthog and bush pig. Large carnivores include lion, leopard and spotted hyena. Chimpanzees and olive baboons head the list of six species of primates found in the park. Crocodile and hippo will be seen along the banks of the Nile. Some of the more common birds that can be seen include Goliath heron, Egyptian geese, pelican, bee-eaters, kingfishers, hornbills, cormorant, saddle-bill stork and the rare Shoebill stork.
Itinerary
Entebbe / Kampala to Murchison Falls National Park
Our representative will pick you up from your hotel or residence in Entebbe or Kampala and drive due north. An en-route stop at Ziwa Rhino Sanctuary in Nakasongola for a rhino trek and thereafter, proceed for a hot lunch in Masindi. Continue to Murchison Falls National Park ans settle in at your lodge.
In Murchison Falls National Park
Embark on an early morning game drive on the northern bank of the River Nile. Thereafter, return to the lodge for lunch followed by a boat cruise on the Victoria Nile to the bottom of the falls. End your day's adventure with a hike to the magnificent top of the falls where you marvel at the Mighty Nile being forced into a 7 meter crevice to thunder 45 meters below in a series of cascades.
Murchison Falls to Kampala / Entebbe / Departure
Transfer to Budongo Forest for a morning chimpanzee walk. Other primates resident in this forest include red tailed monkeys, l' hoestes, grey cheeked mangabeys, red colobus monkeys. Return to Kampala or Entebbe or drop off at the airport if having an onward flight to catch.
END OF SAFARI