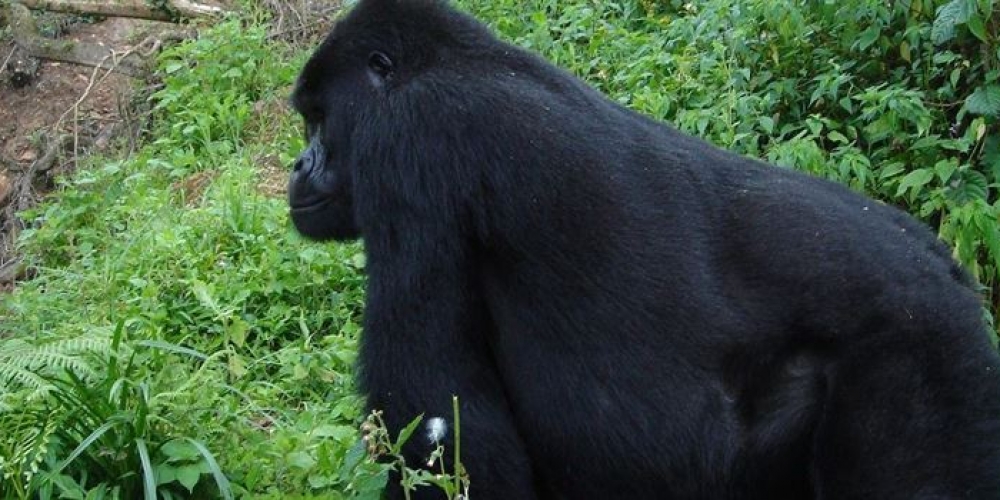 When you see over 600,000 tourists visiting an African country for holiday, you know it is not an ordinary destination. Rwanda, a small landlocked country in East Africa is one such country, with lots of unmatched Eco-tourism attractions and experience. It occupies a great chunk of Virunga Conservation Area, a verdant mountainous area in Albertine Rift Valley. Upon its slopes are montane forests that are the only habitat for the world's surviving Mountain Gorillas, scientifically known as Gorilla beringei beringei. In its Volcanoes National Park, you stand over 80% chance of encountering these gentle cousins of man,gorillas. On the other hand, Big safaris unfold at Akagera National Park, one of the few Savannah parks in Africa where poaching is at 0%. If nothing makes you happier than tough climbing challenges, Mountain Sabinyo, Karisimbi and Muhavura will melt your sense of wonder. A visit to Rwanda is incomplete without immersing in the beauty of Lake Kivu's beaches where enchanting sunsets can be held.
Neighboured by Uganda(North), Tanzania(East), Burundi(South) and Democratic Republic of Congo(West), Rwanda sits on a plateau that rises to 1,500 metres (5,000 feet) above sea level. It's altitude drops below 1000 metres (3,300 feet) in the far West. The most popular landmark here is Rusizi River. Rwanda occupies a surface area of 26,338 sq km (10,170 sq mi), that is roughly the same size of Sicily, the largest Island in Mediterranean sea(Italy).
Rwanda is endowed with five dormant volcanoes, 23 lakes and countless rivers systems that form the source of River Nile. The country lies at an latitude and longitude of 2° 00' S and 30° 00' E  respectively. That is 138.23 mi (222.46 km) south of the equator in the Tropic of Capricorn, 6,082.72 mi (9,789.19 km)  from South Pole and 6,358.58 mi (10,233.14 km) from North Pole. The country is a conglomerate of green hills at whose valleys you will find meandering rivers that subsequently feed the source of the world's longest river-River Nile. These hills change their colours as different seasons come and go. In long rainy months that cut through March to May, they are clad lightly in the softest greens. At dawn, they glow at the sight of a sun that promises them more warmth to come. In the dry seasons from June to Aug and mid-December to March, their deep rich greens absorb intense rays that changes their colour to lime. Temperatures average around 22C° at day and can drop to 12C° at night.
For over twenty years now, Rwanda has topped the list of Africa's safest and cleanest countries. In part, this is because its small size of 26,338 sq km (10,170 sq mi) makes it easy to manage. The key requirements needed when applying for a Visa to Rwanda are a passport with at least three blank pages, a yellow fever certificate and other supporting documents like your tour Itinerary.  Regardless of your nationality, you can get a tourist visa upon setting foot in Rwanda's Kigali's international airport or border entry points. Alternatively, you can apply for it online via the website of Rwanda Directorate of Immigration and Emigration . Your application will be replied via an email within two working days. An "Invitation Letter" will be attached to the mail. There are two alternative Visas you can use to enter Rwanda. The single entry Visa costs 20,000 Frw or 30 USD and covers for 30 days. The East African Tourist visa on the other hand costs $50. It operates in the same way as the Schengen visa and allows you to visit the other countries in East Africa; Uganda and Kenya to be exact. While nationals of Uganda, Congo, Tanzania, Burundi and Tanzania do not require visas when visiting Rwanda, Citizens of Asian countries like China, Philippines-Singapore and Mauritius may enter Rwanda visa free for stays of up to 90 days.