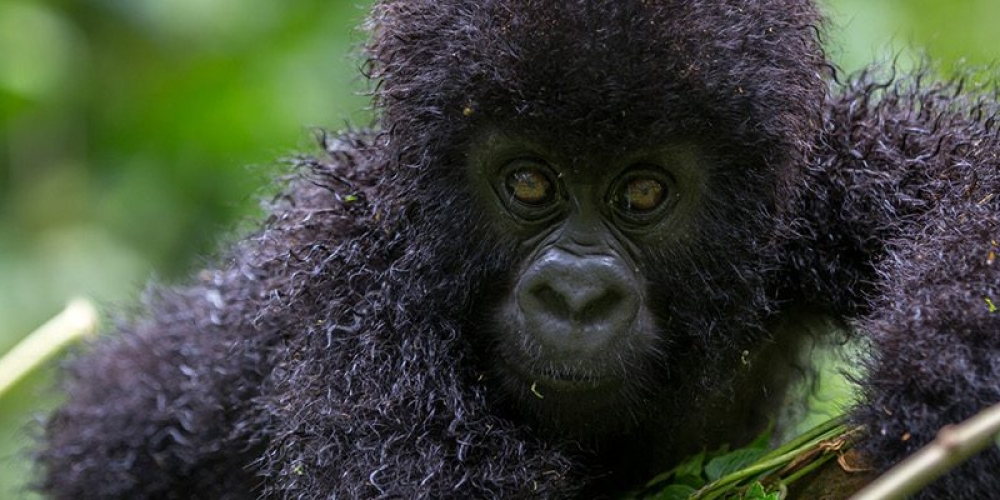 Liability
Amazing Gorilla Expeditions Ltd will to the best of its ability do everything possible to give you a life time, hassle free and memorable journey. However, please note that there are certain risks involved with adventure travel so your booking is accepted on the agreement that you come on vacation entirely at your own risk. We cannot take responsibility for any unlikely or unforeseen circumstances over which we have no control.
Amazing Gorilla Expeditions Ltd purchases transportation, game walks, nature walks, hotel accommodations, restaurant services and other services from various independent suppliers that are not subject to its control. Amazing Gorilla Expeditions Ltd cannot therefore be liable for any personal illness, loss or damage to a person or property or other loss that may occur due to any act or omission of any such supplier, or by reason of any other event over which it has no control. Amazing Gorilla Expeditions Ltd is not responsible for acts of nature, fire, acts of governments or other authorities, wars, civil disturbances, riots, terrorist acts, strikes, thefts, pilferage, epidemics, quarantines, dangers, incidents with sea, land and air travel, incidents with wildlife and other similar acts or incidents beyond its ability to control. If, while booking, there appears to be no place at a desired accommodation, an equivalent accommodation will be sought.
Medical Information and Insurance
Participation on a safari or tour to Africa requires that you are in general good health. All guests must understand that while a high level of fitness is not required, a certain measure of physical activity is involved in all African safaris and tours. Booking your holiday with Amazing Gorilla Expeditions Ltd requires that you arrange your own personal travel insurance.
Booking and Payment
The person making any booking with Amazing Gorilla Expeditions Ltd warrants that he or she has authority to enter into a contract on behalf of all other persons included in such a booking and in the event of the failure of any or all of the other persons so included to make payment, the person making the booking shall thereof assume personal liability for the total price of all bookings made by him/her. The person making the booking must understand clearly what is exactly included in the price of the tour and what is not. Upon confirmation of your tour with Amazing Gorilla Expeditions Ltd, you must email the booking form back to us, which confirms that you agree to our terms and conditions. Full payment is required for the gorilla permits and an advance 50% of the trip cost to confirm a booking. The rest of the money for the trip can always be made upon arrival. Also, payment to our account confirms that you agree to our terms and conditions.
Airfares and Delays
Please note that Amazing Gorilla Expeditions Ltd cannot be held responsible for any delays or additional costs incurred as a result of airlines not running to schedule. Amazing Gorilla Expeditions Ltd is not responsible for any airline schedule or airfare changes, cancellations, overbooking or damage or loss of baggage and property. Any and all claims for any loss or injury suffered on any airline must be made directly with the airline involved and not with Amazing Gorilla Expeditions Ltd Air schedule changes may necessitate additional nights being added to your tour. These schedule changes are beyond the control of Amazing Gorilla Expeditions Ltd and any resulting additional costs must be borne by the guest.
Wild Animals
Going to Africa and on safari may take you into close contact with wild animals. Attacks by wild animals are rare, but no visit to the African wilderness can guarantee that this will not occur. Amazing Gorilla Expeditions Ltd cannot be held responsible for any injury or incident during the trip. Most of the safari camps, hotels and lodges are not fenced, so the wildlife does move freely in and around the camps. Always follow the safety instructions from the camp's staff especially with regards to moving to and from your tent, lodge, banda or hotel and while on game activities throughout your trip. Also note that camping during the trip is the client's own responsibility and decision.
Age Limits
Please consult with us for the specific age policies at the camps and for the activities on your itinerary. If anyone misrepresents their age, our operators reserve the right to terminate the tour without refund. Amazing Gorilla Expeditions Ltd cannot be held responsible for any refund in this situation.
Responsibilities
Trip members have certain responsibilities to Amazing Gorilla Expeditions Ltd and to other trip members. Trip members are responsible for understanding the conditions implied in our terms & conditions, the trip itinerary and selecting a trip which is appropriate to their interests and abilities.
Complaints
If you have cause to complain whilst on holiday you must bring it to the attention of the guide or other local representative who will do their best to rectify the situation. It is unreasonable to take no action whilst on holiday and rather complain upon return.