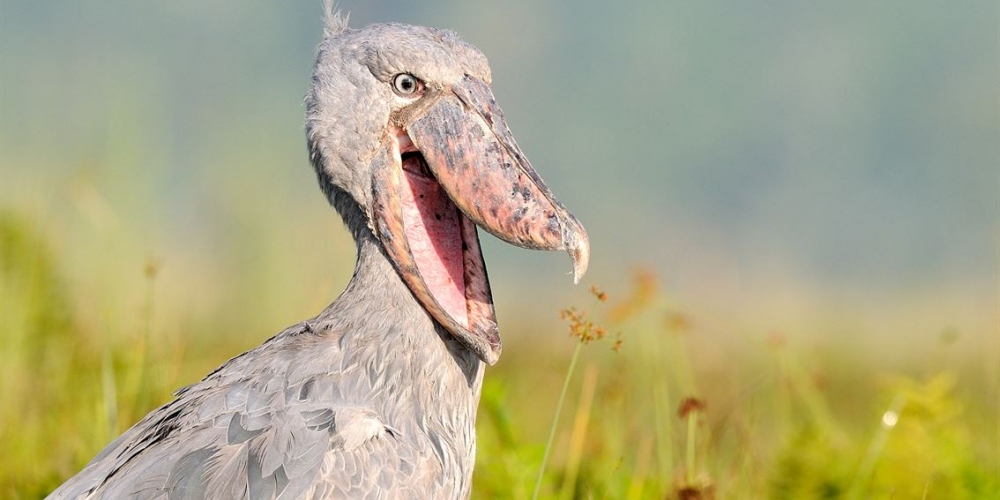 East Africa is certainly the most attractive region in Africa for bird watchers not only because of the rare number of species recorded within but also because it offers easy access to several bird-rich habitats that are difficult to reach elsewhere. 
East Africa has a remarkable avian diversity of about 1819 species currently recorded and of these 05 endemics, 114 globally threatened species and 06 species newly identified.
The key to East Africa's avian diversity is its variety of habitats which include; arid semi-desserts, rich savannahs, lowland and montane rainforests, vast wetlands, volcanoes and an Afro-alpine zone. 
Birding in Tanzania:
The famous birding destinations in Tanzania include Selous birding, Ruaha, Serengeti, Mahale, Ngorongoro, Lake Manyara, Gombe, Tarangire, Arusha and Katavi. Visiting Tanzania, birders get chance to see a variety of bird species where some are endemic to the country.
For enthusiastic birders, it requires about 2 to 3 weeks for your birding checklist to be more than average if you are to visit Tanzania.
Birding in Kenya:
Kenya is a good destination for bird watching which can be conducted throughout the year. The geographical diversity gives Kenya various climates as well as landscapes which leads to the highest numbers of bird species in the country. The country also holds the world record of bird watching with over 342 species that can be seen in 24 hours.
Kenya's birding destinations include national parks which make very excellent centers for bird watching. These include; the Masai Mara famous for the rosy throated Long claw and the Magpie shrike, the Samburu which is common for the rare Sun bird and the Pink- breasted lark.
Nairobi is also good for the Northern pied babbler and the Great pangani long claw. The country has also got many endemic species including; the Aberdare Cisticola, the Tara river Cisticola, William's lark, Hinde's pied babbler, Sharpe's pipit as well as the Clarke's weaver. Kenya's diverse range of habitants supports a great diversity of birds which makes bird watching safaris rewarding in Kenya.
Birding in Uganda:
Uganda is by far the most attractive country in Africa for bird watchers. The country has a variety of habitats which include; arid semi-dessert, rainforests, savannahs, swamps, volcanoes and Afro-alpine zones.
Bird watching lovers in the world have a wide range of birding spots in Uganda where they can see a variety of multiple bird species. The various birding spots include forests such as Bwindi, Kibale, Budongo Forest, Mabira, Mpanga and Kalinzu for forest birds and Albertine endemics, Savannah parks foristance Kidepo for raptors, Murchison Falls, Queen Elizabeth as well as Lake Mburo National Park(s). Entebbe is also a famous birding spot for both forest and water birds. Other notable birding areas include Mabamba where the famous prehistoric shoebill is easily seen as well as other spots for instance Semuliki National Park.
Birding in Rwanda:
Just like in Uganda, birding in Rwanda is conducted through the forested areas of the northern region as well as the Savannah area in the East. Birding destinations in Rwanda therefore include, Volcanoes National Park, Nyungwe Forest National Park as well as Akagera National Park.