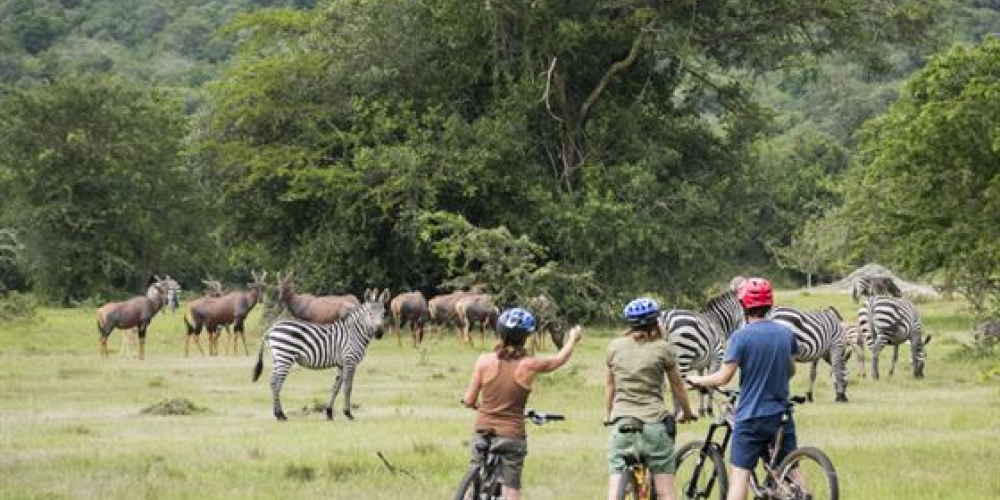 Cycling is another tremendous activity that is picking ground in the tourism industry of Uganda that complements the other activities. It is such an exciting activity because it gives visitors an opportunity to explore in totality all sides of the visited destinations. Going for a cycling tour in Kampala for instance gives visitors a chance to see the suburbs of the city.
Whilst on a cycling tour, you will learn more about the environment, the socio-economic living conditions of the areas and interact with the local communities.
In Uganda, cycling is generally conducted in areas such as Kampala, Jinja, Entebbe, Buhoma, Kisoro, and Fort Portal as well as in Lake Mburo National Park.