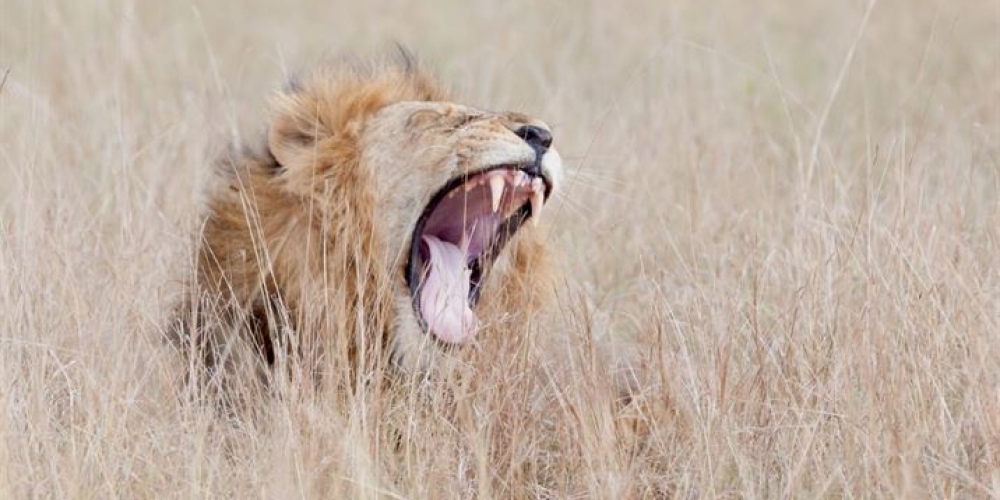 Game viewing is the major tourism activity that attracts visitors to the various national game parks. East Africa boasts of many savannah game parks which are habitat to several species of animals such as lions, giraffes, buffaloes, antelopes, leopards, elephants among others. 
A game drive is an adventure into the wild looking for wildlife in their natural habitat. This is done using a customized 4x4 safari vehicle in company of a safari or ranger guide (s) from the park. The best time to go out for a game drive is early morning from 6am so as to catch up with the early risers, enjoy the sunrise and to have the best chances for the cats. Most wildlife are more active early morning and late evenings. Evening time is suitable for game drives since there are animals which feed when the weather is calm. Usually, a normal game drive will last between 3-4 hours.
The Parks have several spots of well-maintained game viewing tracks. Taking various tracks while on the game drive gives you a totally different experience since each is endowed with various eco-systems.
The major national game parks where game viewing is conducted in East African include;
1. Kenya.
a) Amboseli National Park.
This is a natural area with abundant wildlife including free-ranging elephants and about 600 species of birds.
b) Masai Mara.
Masai Mara National Reserve is an area of preserved savannah wilderness in southwestern Kenya along the Tanzanian border. Its animals include lions, cheetahs, elephants, zebras and hippos. Wildebeest traverse its plains during their annual migration. The landscape has grassy plains and rolling hills and is crossed by the Mara and Talek rivers.
c) Tsavo National Park.
This is one of Kenya's oldest and largest parks with both the East and West sections. The park offers natural scenery and beautiful views of wild elephants, rhinos, leopards and lions.
2. Tanzania:
a) Serengeti National Park.
Serengeti National Park is located in northern Tanzania and is famously known for its massive annual migration of wildebeests and zebras.
b) Tarangire National Park.
Tarangire National Park is a national park in Tanzania's Manyara Region and covers an area of approximately 2,850 square kilometers. The park's landscape is composed of granitic ridges, river valley, and swamps. The park is famous for its high density of elephants, large herds of thousands of zebra, wildebeest and Cape buffalo. Other common resident animals include waterbuck, giraffe, dik dik, impala, eland, Grant's gazelle, Vervet monkey, banded mongoose, and olive baboon.
3. Uganda:
a) Kidepo Valley National Park.
Kidepo Valley National Park is apparently the most isolated national park in Uganda but stands out to be one of the best virgin places every wildlife viewer can ever visit in Uganda. This virgin national park is undoubtedly among the best wilderness areas in Africa harboring a couple of extinct species of wildlife that can't be found in any other Ugandan national park.
Kidepo Valley National Park has a variety of animals which include amongst others; Lions, Cheetah, Leopard, Zebras, Kudus, Buffalos,m, Elephants, Giraffes, Elands, Roan antelopes, Striped hyenas, Jackals, Reedbucks, Waterbucks, Uganda kobs, Nile crocodiles, duikers.
b) Murchison Falls National Park.
This is the largest protected area in Uganda situated on 5000 sqkm. The park is bisected by River Nile dividing the grasslands roomed by big game on the northern bank from the bush and forest inhabited by primates and birds on the southern side.
Murchison falls is a home to different wildlife species with over 76 mammal and 451 bird species including the Buffaloes, Jackson hartebeests, Lions, Kobs, Giraffes, Hyenas, Warthogs among others. They are widely spread all over the Savannah grasslands, grazing or hunting for prey. This makes the park's landscape so amazing for game viewing or game driving.
c) Queen Elizabeth National Park.
This park is located in western Uganda and enjoys tremendous setting on the rift valley floor. The park is surrounded by lakes, escarpments and snow-capped Rwenzori Mountain. 
In Queen Elizabeth national park, the most notable areas for carrying game drives is Kasenyi, north Kazinga plains and Ishasha sector famous for tree climbing lions. During the game drives, travelers are guaranteed to see wild game such as Buffaloes, Antelopes, Warthogs, Baboons, and Elephants among others.
d) Lake Mburo National Park.
Lake Mburo National Park located in western Uganda is endowed with several wildlife species which include; recently Trans located rothchild Giraffes, Buffaloes, Elands, Waters bucks, Antelopes, Zebras, Oribis, Topis, and Warthogs.  In addition, the park is home to a wide a ray of birds amounting to 350 species some of which include water birds, forest and savanna birds.
4. Rwanda:
a) Akagera National Park.
Akagera National Park lies in eastern Rwanda on the border with Tanzania. It's characterized by woodland, swamps, low mountains and savannah. The varied terrain shelters wildlife including zebras, giraffes, elephants, lions and hundreds of bird species such as the rare Shoebill stork.
Regulations whilst on a game drive:
Stay on the designated and gazetted game tracks. Driving off track is an offense and attracts a fine.
Do not step out of your vehicle unless it is a permitted area.
Do not sit on top of the vehicle
Keep voices low or else you will scare the animals away
Upon sighting wildlife or encountering specific wildlife, turn off the car and maintain silence.
Do not imitate the animals - you never know what it means in their world.
Do not litter the park
What to carry for a game drive:
Camera
Binocular
Guide book
Insect repellent
Drinking water
A snack
Sun screen & hat
For an enjoyable game drive, always have an open mind and appreciate whatever nature has to offer. Keep in mind that nature is very unpredictable.