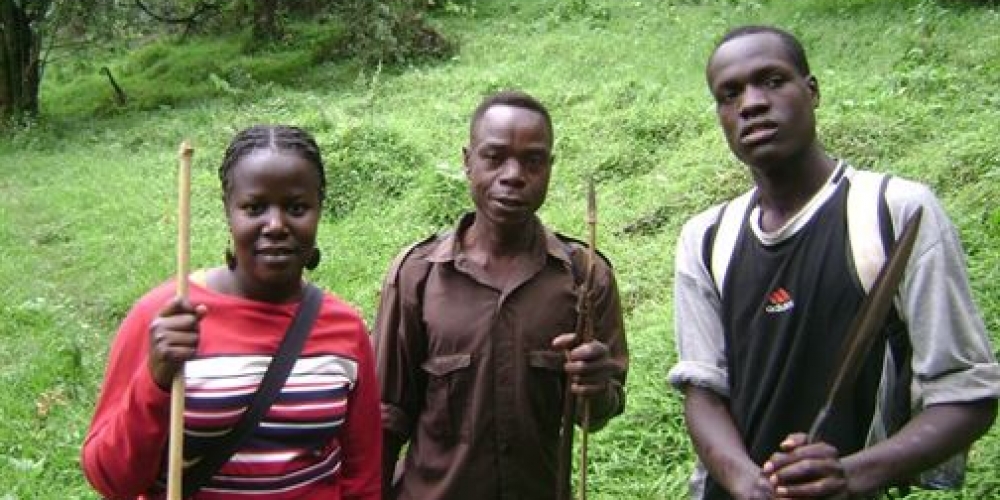 Nature walks involve walking through a forest, wildlife reserve or wetland in a company of an experienced guide. Nature walks are specifically designed to provide opportunities for observing and learning about the flora and fauna. Nature walks tend to follow the already established trails.
For purposes of deep exploration, nature walks are very vital because they bring you close to nature. In Uganda, nature walks are conducted either inside the protected areas or on private establishments and these include among others;
1. Murchison falls National Park has nature walks to the top of Murchison falls. The walking to the top of the falls normally takes approximately 1 hour and begins when after the boat reaches the base of the falls, the hikers walk up the hill to view the world's strongest falls.
More walking trails are found in Kaniyo Pabidi and Rabongo forests where sighting of birds and primates is definite.
2. Queen Elizabeth National Park has trails for nature walks in its different habitats. There are trails in Kyambura gorge, Mweya peninsular, Katwe Salt Lake and swamp walks along Lake George. Walking along the shores of Lake George offers chances of seeing the semi-aquatic Sitatunga antelope and the elusive Shoebill. Katwe Salt Lake also offers walks to experience traditional salt mining and Kyambura gorge for a variety of primates including Chimpanzees.
3. Mgahinga Gorilla National Park has walking trails along the foothills of the Virunga volcanoes. This expedition brings you close to nature and offers the chances of spotting exotic bird species along with charming views of the surrounding lakes and agricultural villages. 
4. Bwindi impenetrable national park has forest Walks can last for several hours providing opportunities to see the variety of mammal species, bird species, butterflies, and primates. 
5. Kibale national park has well established and maintained trails for nature walks. The forest trek or walk can last for about 3 hours or less depending on your interests and time. During the nature walks, you are likely to sight a number of primates, mammals, several bird species found in the forest. A night nature walk is available for those in search of nocturnal animals and birds like Bush babies, Pottos, Genet cats, Civets, Bats and Owls.
Other important areas that offer walking opportunities include; Lake Mburo National Park, Bigodi Swamp in the environs of Kibale Forest, Semuliki National Park, the foothills of Mount Rwenzori as well as the slopes of Mount Elgon.
In Rwanda, nature walks are majorly conducted in Volcanoes national Park especially during the hike to the tomb of Diana Fossey on Mount Karisimbi as well as from Nyungwe Forest National Park.