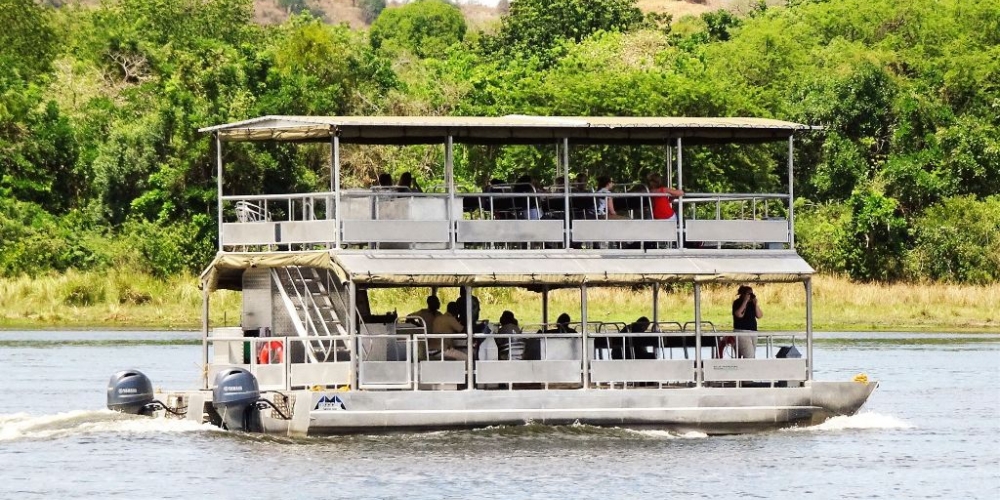 For a successful and complete wildlife safari while in East Africa, boat or launch cruises ought to be part and parcel of the itinerary. Boat cruises offer greater chances of seeing aquatic animals and birds and those that frequent the shores of the lakes and banks of the rivers or water channels.
Boat cruises are conducted on the major water bodies for leisure, intimate experiences or wildlife viewing. Almost all East African counties offer boat cruise expeditions.
In Kenya, there are several water bodies where boat cruises are conducted and these include, Lake Victoria, Lake Baringo, Lake Naivasha, Lake Bogolia as well as on the coast of the Indian ocean.
In Uganda, boat cruises are experienced on Lakes such as Victoria, Bunyonyi, Mutanda, and Mburo, River Nile as well as Kazinga channel.
In Rwanda, launch cruises are specifically conducted on Lake Ihema as well as on Lake Kivu.