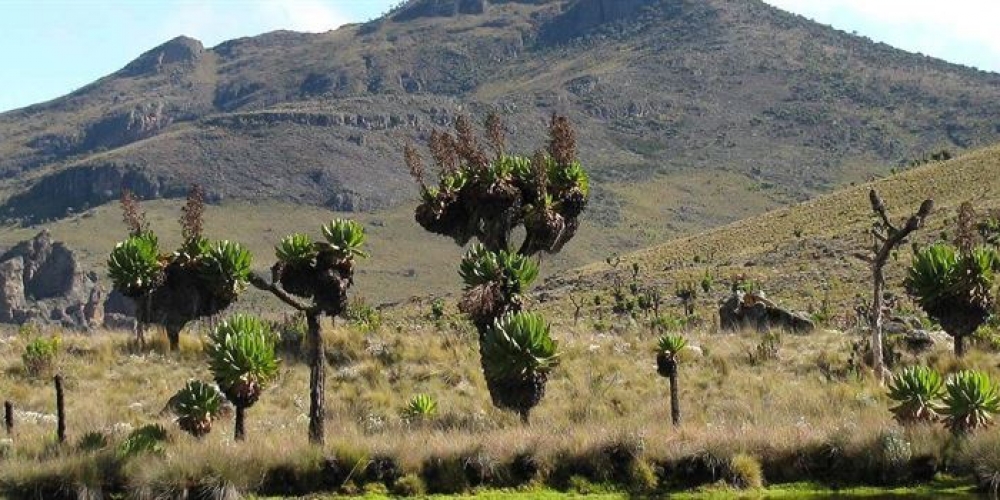 Formed as a result of volcanic eruptions that thundered over 20 million years ago at Uganda's border with Kenya, Mount Elgon is Uganda's second highest mountain (4,321m above sea level; 14,176 ft.). It is the source of Uganda's highest river-Sipi falls, a beautiful attraction that features on the 10,000 Uganda shillings note.
You don't need to be an expert climber to be able to hike Mount Elgon and neither do you need complicated equipment like crampons and oxygen cylinders. All you need is a positive attitude. It will do you wonders.
Amazing Gorilla Expeditions is here to arrange for you everything else needed from transport, permit, and food. We will also take care of your lodging before and after the hike at a full board basis.
While tagging along with ranger guides is mandatory, hiring a porter is highly recommendable as they are very helpful in helping you carry extra luggage.
Within four days, you can climb Mount Elgon and get back to its foot if using the Sasa trail. It is well maintained and less steep. This trail is stunningly beautiful. Its powerful and cascading falls are a breathtaking wonder of nature.
The most exhausting part of the adventure/hike is the first day as it entails overcoming the countless steps at the wall of death. It is a steep face of the mountain that is bridged by metallic ladders.
This is followed by a curvy path through three ecological zones that are endowed with lots of wildlife. The first is an evergreen rain-forest with lots of wild fruits like berries. Then there is the bamboo zone with towering intertwined canopy that provide shade from the sun. The last zone is the lunar landscape. If you wish to take in unobstructed views of the moon at night, you can spend the first night at a campsite at about 3000m above sea level. This overnight stay will enable you acclimatize thereby zeroing down your chances of succumbing to altitude sickness. Next is the summit base camp, Mude, where you will spend your second night ahead of the final ascent to Wagagai peak, the second highest point in Uganda, 4,321 meters (14,176 ft.) above sea level. To get to Mude, you will counter a vertical climb of 5,800 vt. Ft. over 7.5 miles. One of the biggest attractions here is a cave where you can take a break from the drizzle in case it is a rainy season. It supposedly has unusual spiritual powers to the tribe around its foothills-Bagisu. However the power for most tourists is in its beauty and charm (caves). It has lots of native paintings.
The choice is yours on whether to descend down in one day or to spend another night at the previous camps you stayed in.