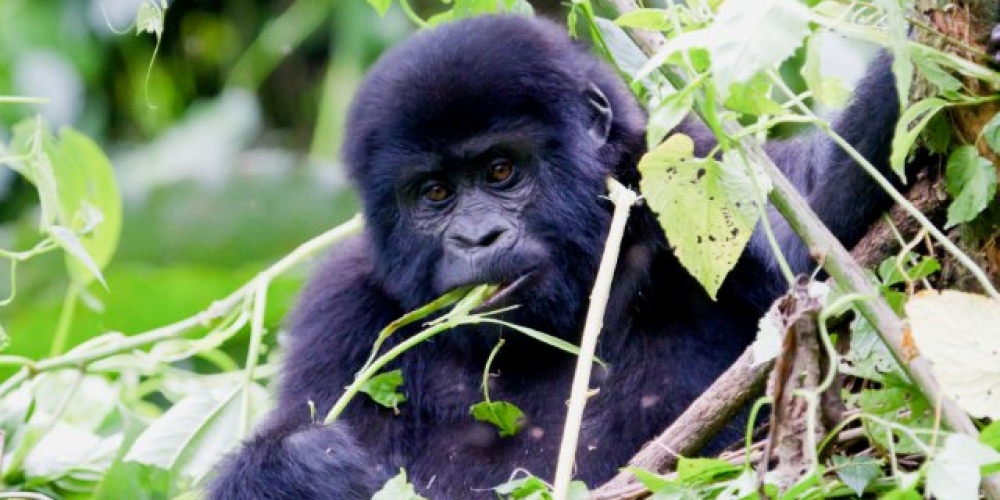 Kwita Izina is Rwanda's biggest conservation initiative. It strives at drawing the attention of both locals and international community towards the protection of critically endangered mountain gorillas and their habitats. It is jointly organized by Rwanda Development Board and various conservation partners and local communities.
The centuries old Kwita Izina tradition takes place annually at the base of Rwanda's Volcanoes National Park, at a locality known as Kinigi in Musanze. The event is highlighted by the naming of newly born mountain gorillas.
During each edition of Kwita Izina, hundreds of internationally known celebrities are invited to grace the naming. In most cases, the names are local and have positive meanings. These meanings are explained during the event. 25 infants born in Rwanda between September 2018 and September 2019 were named in this year's edition on 6th September 2019. Some of the celebrities that graced this year's Kwita Izina were Former Ethiopian Prime Minister Hailemariam Desalegn, Deputy Secretary of the United Nations Amina Mohammed, American RnB singer Ne-Yo, former Manchester United manager Louis van Gaal, former Arsenal Football Club captain Tony Adams, Her Royal Highness Princess of Jordan Basma Bint Ali, Sri Lankan philanthropist Otara Gunewardene, Rwandan US based Choreographer Sherie Silver and British supermodel Naomi Campbell among others.
Thanks to such spirited conservation endeavors, the mountain gorilla population has from less than 300 in 1985 to over 1,000 today. They live in tropical forests bordering Uganda, Democratic Republic of Congo and Rwanda.