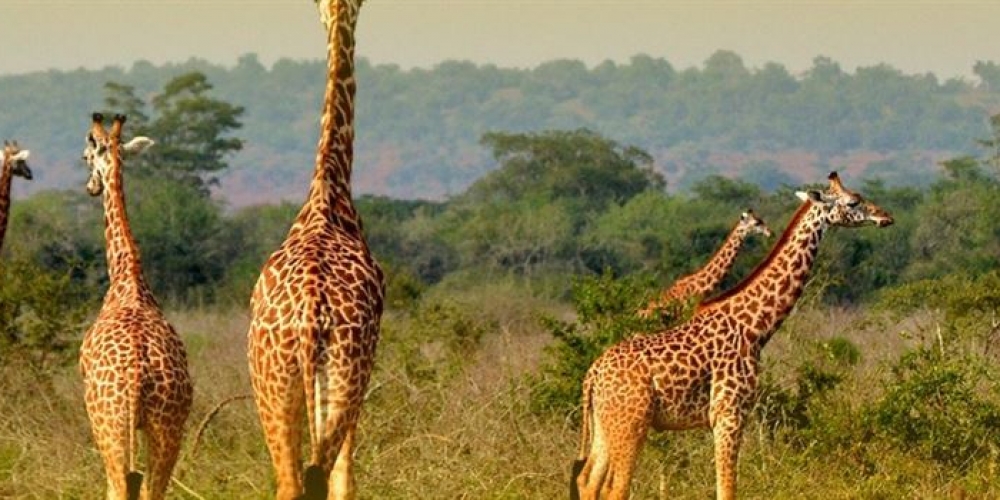 Two questions for you…
1. Do you want to explore a wild Big 5 destination with lots of wildlife walking around?
2. Are you into wild Savannah parks with unspoilt woodlands, ragged mountains and swamps with beautiful flocks of birds? If the answer to these two questions is yes, then this gem is for you.
Situated in eastern Rwanda, at the border with Tanzania, Akagera National Park is what dreams are made of. It is a great destination where you will find various mammals (11species), reptiles and birds that are native to Rwanda. During your tour with us, you will arrive in the park early morning, just in time for a show of a lifetime. From the word go, you will see astonishing landscapes and an impressive mix of both big and small cats…..leopards, lions, hyenas and striped jackals.
On the other hand, its herbivores include elephants, buffaloes, oriibi, reedbuck, defassa waterbuck, burchall's zebra, hippo, roan antelope, bushbuck and crocodile. The tallest mammals in the park are Masai giraffe, a beautiful species with yellow and orange mosaic style patterns-even past the knee level. They always roam the plains in pairs as their ears wiggle and shiver when the cool breeze passes by. Watching their babies walk, you might think they might tremble and fall. Their spindly legs shake with every step they make.
As is expected of eco-tourism destinations in Africa, the tracks atAkagera National Park are made of murrum as it is eco-friendly. Some of its stretches are bumpy especially in the peak of the rainy season in April. Luckily, this won't be a problem as you will be aboard a 4×4 vehicle. At night, you will hypnotic views of the sky. You will see lots of stars, some of which you might have never seen in your home area. If you wish, we can organize for you a rewarding night game drive. The only animal you might not see is the leopard. They are so good at camouflaging with the environment.
During your evening boat cruise at Lake Ihema, you will feel lost in nature as you cruise nearby lots of crocodiles and hippos. The other highlight of the tour is seeing herds of elephants walk along the shore line of the park's vast river system. Here, there is no shortage of birds. The same applies to antelopes. They are in abundance and you'll come across more than you bargained for.
If it is a cloudy day, you will see a number of mountains covered with mist. In general, the only tricky aspect of Akagera National Park is that animals stay bit far off the paths when it is very sunny. To this effect, your tour will start early morning when they are still grazing near the tracks.