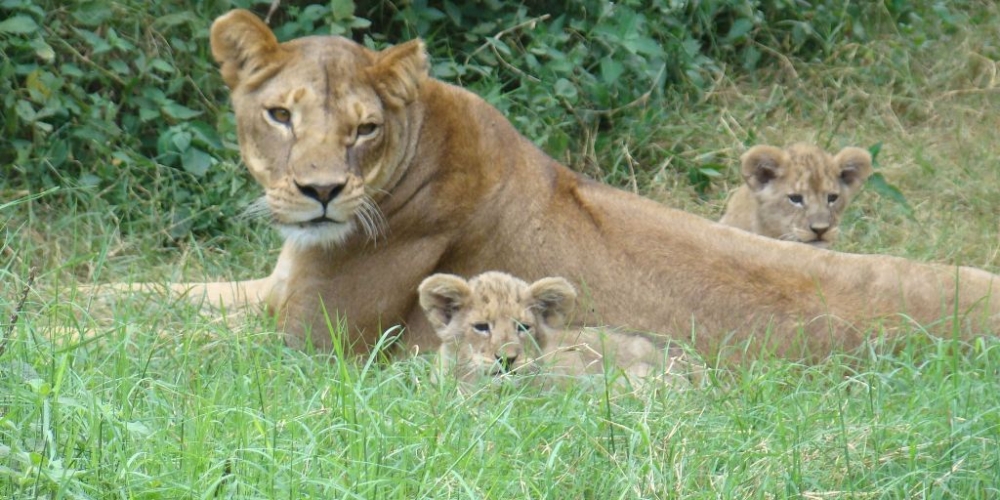 Arid looking as Amboseli National Park is, has historically supported both game and the Maasai that kept their herds of cattle here. It is thanks to the waters that run off Africa's greatest mountain that the apparently dry Amboseli National Park, Kenya's first game sanctuary, is able to support its wildlife. Mount Kilimanjaro broods high over Amboseli, generally cloaked by clouds but appearing in all its snow-shrouded magnificence from time to time. Kilimanjaro was once part of Kenya but on the marriage of Kaiser Wilhelm of Germany, Queen Victoria gifted it to her beloved grandson, whose colony Tanzania then was, as the perfect wedding present. The mountain now provides water for the park, wonderful views and, of course, the most glorious background for animal photography.

There has been serious erosion in the park. Elephant feeding habits combined with light soil have made serious inroads in the Amboseli vegetation. Nonetheless, there are still high numbers of the elephant for which the park is famous, and it is here that much research has been done on the largest land mammal. Indeed, a cursory examination will show that humankind is not the only animal to destroy its own environment.

The grasslands in the park can be undeniably lovely when made verdant by the rains and the three major swamps could star in a dinosaur movie. The swamps on the east of the park attract wildebeest, zebra and antelope with the predators that live off them, chiefly lion which tend to be easy to view here. In the south, Enkongo Narok swamp attracts hippos to the larger pools and plenty of buffalo, buck and teeming birdlife including the jacanas that pick their way elegantly and carefully. Giraffe are here and in areas still sufficiently treed there are leopard. Cheetah, caracal and civet may be seen.

In the west of the park lies Lake Amboseli, a seasonal soda lake, sometimes with flamingos. Amboseli National Park is a fabulous place to visit. The overwhelmingly lovely views and good wildlife sightings are too good to miss.