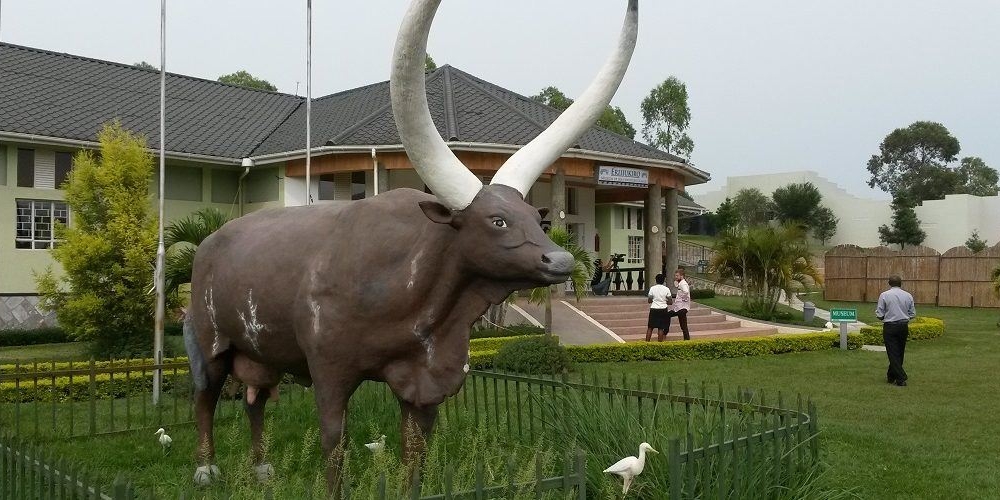 Igongo Cultural Center sits in Mbarara, the mother District for the Banyankole, a tribe of nomadic pastoralists who live and die for their cattle. Its museum showcases the ancient ways of life of Bantu tribes from western Uganda, a region known as Kigezi. These include Bakiiga, Batoro, Bahima, and Bahoro among others.
Not only does Igongo Cultural Center strive to cover pieces of their history that is intriguing yet not well documented, it succeeds in delivering a clear story about their people, events and time. This is represented through an impressive collection of traditional artifacts and royal regalia in all their splendor and color.
You'll find yourself in awe of beautiful sari-like traditional dresses of Ankole women. They show the special creativity and pride of local residents that live in the countryside.
Igongo Cultural Center sits atop a gently sloping hill where Ankole's former palace reigned. It also has a cultural village replica where traditional dances are performed every day. At its restaurant, you can sample local Ankole dishes. Most of them are prepared using cow products like Eshabwe (cow ghee), Amakamo (butter) and undiluted milk with cream, Amate.