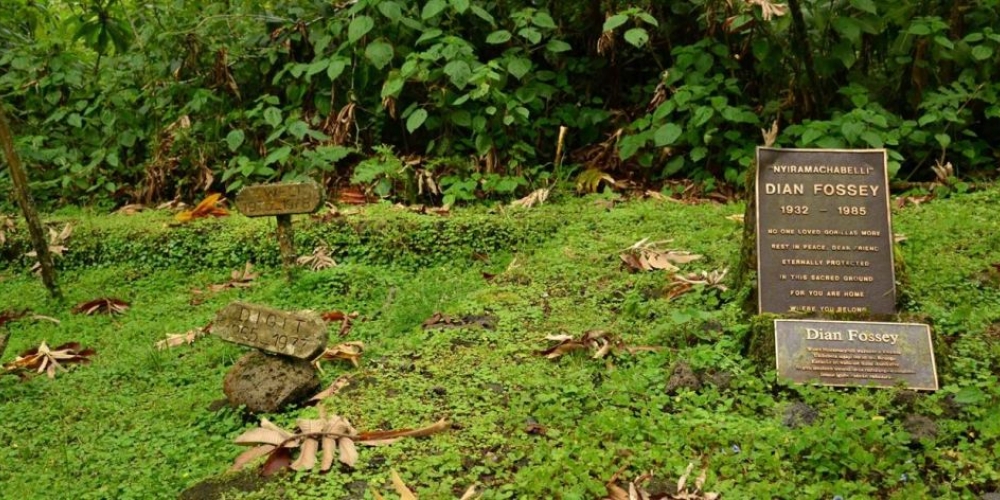 Karisoke Research Center sits in the Virunga Conservation Area; the only habitat for the world's surviving Mountain Gorillas, scientifically known as Gorilla beringei beringei. It is a research center that Dr. Dian Fossey founded in 1967 to protect and study the most critically endangered species of gorillas.
Karisoke Research Center sits between Mountain Bisoke and Mountain Karisimbi- the highest Volcanoe in the Virunga massif at 4507 meters above sea level. Dianne Fossey's effort to protect the gorillas cost her life. She was murdered in the bedroom of her cabin in 1985. She was laid to rest at Karisoke next to the grave of favourite gorilla-Digit.
As luck would have it-her death didn't put an end to her fight. Karisoke was turned into a fully-fledged conservation organization based on a holistic model with four key parts: direct, daily protection of gorillas; scientific research on gorillas and their ecosystems. It is world's Headquarters for gorilla research and conservation, producing most of scientific knowledge about the gentle beasts.
Looking at its success story- it is hard to believe Karisoke started out as two small tents that Fossey pitched to aid in her ground breaking research on gorillas.