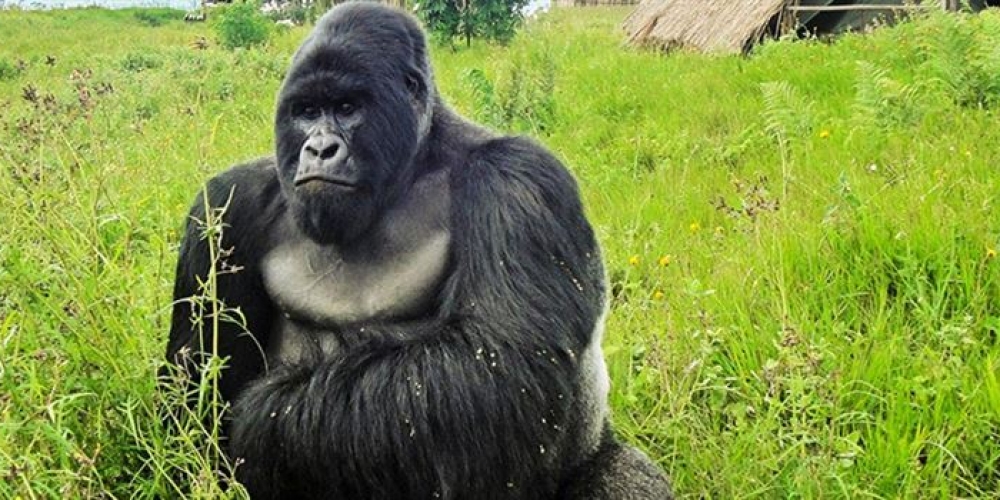 Virunga National Park Congo provides a rich and charming experience. After the tour, you will always treasure the memory of that chemistry in the wilderness, with the biggest primate species in the world. The park has 604 mountain gorillas of the 1004 that are left in the world. Even more exciting, it has half of all the biodiversity in sub-Saharan Africa. This includes a mix of both active and dormant volcanic mountains as formed over a million years back.. it has eight families which can be seen anytime of the year.
Your gorilla tracking adventure in Virunga National Park Congo will not be strenuous as the guide will set a pace appropriate for your team. In an effort to double your chances of meeting gorillas, a team of spotter will head out into the forest to search for them ahead of your arrival. They will keep giving your team leader real time updates about their whereabouts via walkie talkies.
The longevity of the trek depends on where the gorillas are and how fast they are moving as they browse. It could take an average of two hours, so be sure to carry with you enough drinking water. On your way-you will encounter lots of chimpanzees. You could use your binoculars to watch them as they eat, rest and mate high in the trees.
In contrast, the gorillas will be found on the floor of the forest. Having undergone habituation, they are not violent to human visitors. While the males prefer to graze on the boundaries to guard their loved ones from intrusion from rival groups. The babies and females roam freely. They could pause near you thereby rendering you lots of picture opportunities before dispersing into the forest.
It feels very fortunate to encounter them on the ground as opposed to watching them high in trees, silhouetted against the sky. It is a real national geographic moment in which anything can happen. You might watch a female in estrus shyly approach the silverback for mating.
After an hour with the gorillas, you will hike back to park's office where our driver guide will be waiting to take you to your next destination or lodge.