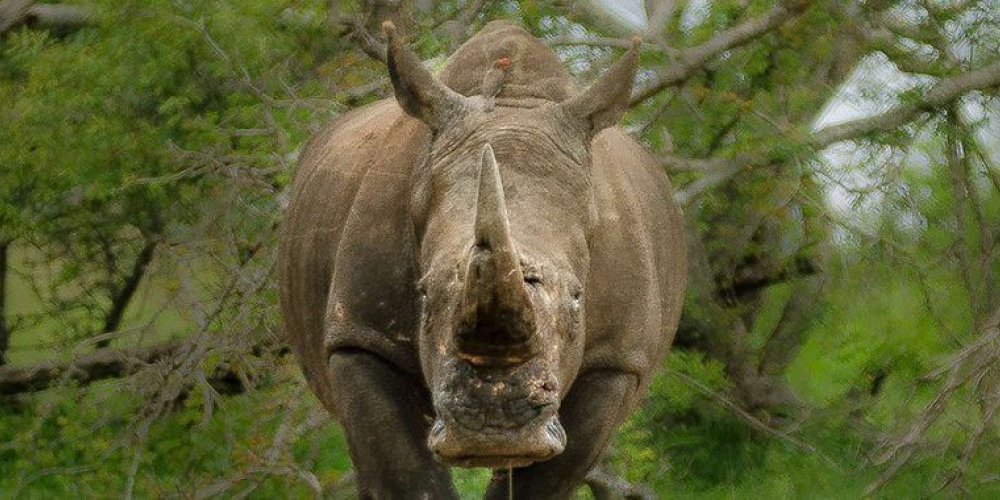 Regardless of which time of the year you journey into Nakasongola District to visit Ziwa Rhino Sanctuary, you will be left with tears of joy. Fast forward, it currently has 22 rhinos, a herbivorous species that comes across as second largest land mammal on the earth, after the elephant.
Established in 1997, Ziwa Rhino Sanctuary is a ranch striving to repopulate Uganda with wild rhinos in the future. This follows the extinction of both black rhinos and northern white rhinos in the country by 1983. It's a beautiful Savannah park with tracks that are in good shape. However, its biggest wow factor is that it offers guaranteed chances of seeing these subtle giants that have walked the earth for over 50 million years.  This is partly because their movement is restricted as their 7000 hectares habitat, as enclosed with a fence.
Rhinos are critically endangered, considering that they were over 200,000 in the 19th century in the continent, but now less 10,000. This follows a jaw dropping rate of poaching especially for their horns, a body part valued as trophies. Also, they are ground up and used in traditional Chinese medicine, as based on the belief that they are a powerful aphrodisiac, as discovered by the International Rhino Foundation.
Back to Ziwa Rhino Sanctuary, the best time tour is early morning when rhinos are active and wandering about in search for food. As the day gets hot, they retreat and take shelter under trees, to avoid the scorching sun.
During your visit, you will be taken on a guided nature walk to see them within great viewing distance. Looking at them from a distance, you are bound to think that they are the so peaceful, especially as they are in captivity and used to seeing humans. However, don't get so comfortable and draw so close to them. They are untamed and unleash their wild side without warning. Whenever their territory is invaded, they don't hesitate to fight back. Like their ancestors, they communicate with each other by smelling the piles of dung, they leave behind.
What to know
Entrance to Ziwa Rhino Sanctuary is free but if tracking the rhinos, you will be charged a modest fee. Your contribution goes into a pool used to run the sustainability of the sanctuary.
What you need when visiting Ziwa Rhino Sanctuary
Closed shoes, long pants, water and insect repellent.
How you can help Ziwa Rhino Sanctuary in their pursuit to restore the population growth of rhinos in Uganda?
1. You can help it to set up rhinoceros conservation programs by donating. Such include anti-poaching campaigns.
2. Do not buy products made from rhino horn. By doing otherwise, you will be fueling the demand for rhino horns on the black market.